Stay warm all winter, cool all summer, and a little richer all year long with a Central Maintenance Agreement!
One of the ways we can best serve you is with a Central Maintenance Agreement (CMA).  A CMA agreement provides you scheduled maintenance, timely response, highly skilled technicians, emergency response, longer equipment life, lowest utility bills possible, and peace of mind.
With a service agreement you receive the following benefits:
Reduced Monthly Utilities
Because we have first-hand knowledge of your heating and cooling system we are able to keep you informed in an effort to prevent major repairs. Properly maintained equipment keeps more energy dollars in YOUR pocket. With rising utility costs, a clean and tuned system with efficient filters is more important than ever. Industry studies show that a properly tuned heating/cooling system will save you more in energy cost than the price of the service agreement.
Expert Repair
When purchasing a service agreement, consider the qualifications you expect from someone in whom your place your trust. We have received the "Service Excellence Training Award" 9 of 10 years for the highest hours of training per man in Georgia. Our NATE and Comfort Institute certified technicians are one reason we are a recognized leader in the heating and cooling industry.
Priority Response
Breakdowns never happen when it is convenient. When it's 95°F outside and hundreds of families don't have air conditioning, with a CMA, it's you at the top of the list.
Parts And Labor Discount
If major repairs are required, with a CMA the repair will be billed at 20% off our normal service rates. We maintain a large inventory of replacement parts on each truck, in addition to our warehouse. We service all major brands.
Planned Maintenance
This systematic maintenance program detects and corrects minor problems before they become major. Prolonged equipment life is a result of good care. Be sure to remember the reduced cost of major repairs when considering the purchase of a service agreement.
Emergency Response
After hours emergency is available to CMA holders. After hours trip charge is only $36.00 – with no overtime rates. For after hour emergencies call our after-hours emergency number.
Quality Parts
We only use the best quality replacement parts available. All parts installed and labors performed are guaranteed.
Planned Maintenance Service for Heating and Cooling:
16 POINT COOLING SERVICE CHECKLIST
Check safety controls and devices
Check for proper voltage to all motors
Check air temperature drop across evaporator
Check for adequate refrigerant charge
Check blower motor and wheel
Change filters (pleated type, standard sizes only)
Check for proper safeties
Check electrical time delay circuits
Check starting contactor contacts
Check program and adjust thermostat
Check condensing unit wiring and connections
Check air temperature rise across condenser
Check that condensation drain is open
Chemically clean condenser coil
Check compressor amperage
Check for restricted metering device
18 POINT HEATING SERVICE CHECKLIST
Check fan control settings
Check program and adjust thermostat
Check safety controls
Check burners
Check and adjust pilot assembly
Check primary air
Check secondary air
Check for gas leaks in furnace
Check electrical connections within furnace
Check motor and blower wheel
Vacuum heat exchanger
Change filters (pleated type, standard size only)
Check flue-vent connector for leaks
Check high limit control
Check air temperature rise through exchanger
Check heat exchanger
Check for proper vent drafting
Check condition of air ducts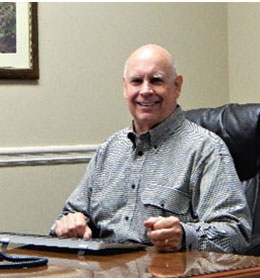 DEAR HOMEOWNER:

Thank you for visiting our website. Whether you found us through a search engine or were referred by a friend or neighbor we want to earn your trust, because we know you have a choice. We at Central are proud of our reputation of serving the people of North Atlanta for over 70 years. One of the ways we can best serve you is with a Central Maintenance Agreement (CMA). A CMA agreement gives you scheduled maintenance, timely response, highly skilled technicians, emergency response, longer equipment life, lowest utility bills possible, and peace of mind. Should you have a question or would like to sign up for our maintenance agreement program, please advise the technician or call our office. Thank you for considering us for your heating, air conditioning, and home performance needs.

Sincerely,

James B. Woolley